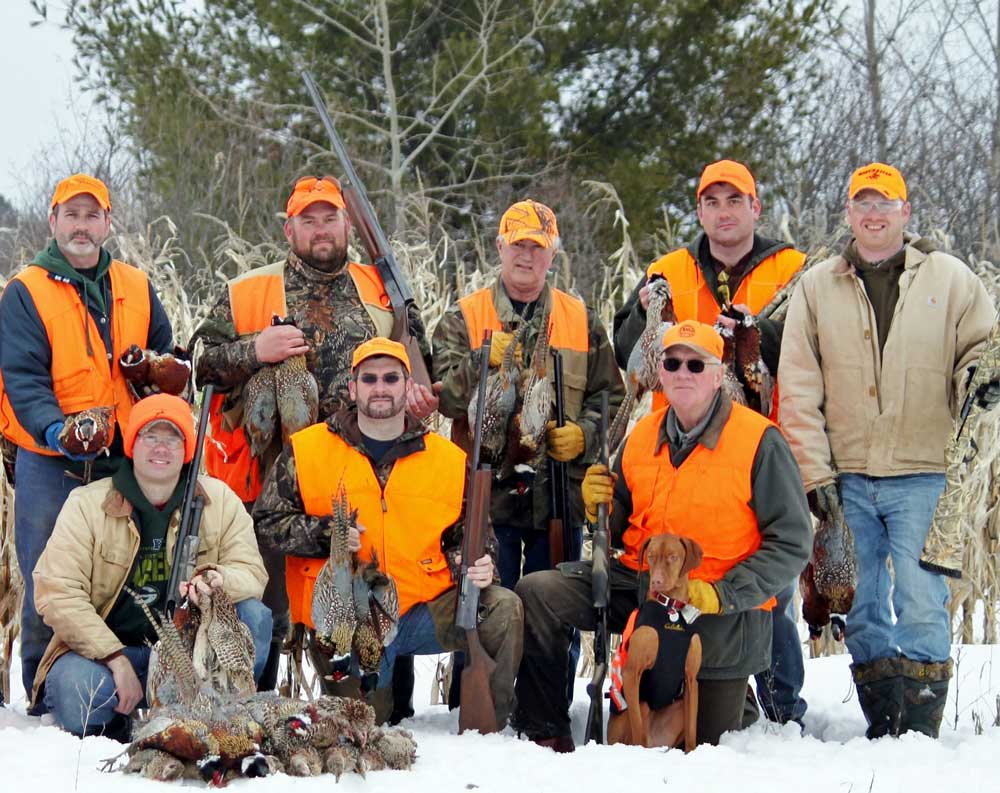 About Willow View Pheasants
Services
For many years, Willow View Pheasants has been the premier hunting preserve for high-quality birds at affordable prices within a 100-mile radius of Wisconsin Rapids. It is our mission to create a safe and fun hunting experience, customized around our hunters and their preferences. Our friendly staff takes the time to get to know every customer that hunts with us to ensure they get the most out of their visit.
Our Wisconsin-based outfit offers a variety of guided and unguided tours that explore our different settings, such as grasslands, swamps, and corn patches. Based on your experience level and expectations, our knowledgeable guides will advise you on the best package for you and your group. Whether you want to hunt and retrieve pheasants on your own or you would like the assistance of our highly-trained pointers and flushers, we want you to feel comfortable while you hunt in central Wisconsin's natural surroundings.
In addition, we offer 18-ft tall tower hunts, perfect for a group outing. Maximize the amount of game you take home with eight shooting stations and a handler and receiving dog. Our exclusive tower hunts give hunters the chance to experience eight different shooting scenarios, a challenging yet exhilarating experience. The safety of our hunters is and always will be the top priority of our staff here at Willow View Pheasants
Call 715-213-5816 or 715-323-2033 today to schedule your next hunting adventure.
Willow View Pheasants
Service Rates
Tower hunts are a great way to take a bigger group and all hunt together. Hunting at eight different shooting stations. Rotating clockwise around the tower after a set of birds. This allows us to offers 8 different shooting scenarios.
All tower hunts will have dogs and handlers positioned in spots to assist in retrieving birds. Towers are only available on Saturday or Sunday at this time. Call to book your tower hunts.